Motorola CP200D Batteries have gone through some great and somewhat failed comparisons of the batteries on the market.
The most widely used battery in todays market is the NNTN4497. This battery has been given many names over the years, like, NNTN4497A, NNTN4497AR, NNTN4497CR and the newest NNTN4497DR.
There are a multitude of look-a-likes (Aftermarket) batteries for the CP200D also available to the end user.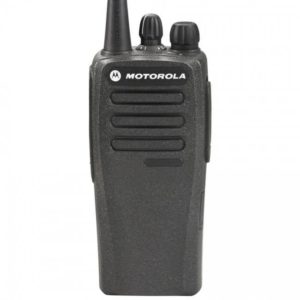 BUT, beware, these batteries come with a price, as all things do.
You can easily spend in the mid to high forty's for the OEM with a one year warranty. Or, you can see some on the internet for as low as $15-$19 each. These lower end batteries are either Nickel Cadmium (NiCad) or Nickel Metal Hydride NiMh) which are heavy batteries and low running milliamps and have memory effect.
Memory effect simply means that the batteries have only so many life cycles available in the battery. Typically NiCad's have about 500 and NiMh have about 1000. This is determined by the amount of times the battery is placed in and out of your charger. So with that in mind lower milliamp batteries will typically have to be placed on the charger more often, which will lead to the shortening of life expectancy.
Lithium batteries are not subjected to life cycles, because they have no memory effect going in and out of the charger.
Another key factor when deciding to buy a NNTN4497 battery is the country of origin for the lithium batteries. Command Tac ONLY use Lithium battery cells for the NNTN4497 batteries from Japan. Japanese lithium battery cells are the best on the market. Don't be fooled by cheap Chinese batteries
Before making a choice based on PRICE, look for how many milliamps your getting for that low price. You want as many milliamps as you can get and you want Lithium. The higher the milliamps the longer the run time.
We offer the highest milliamp lithium batteries on the market. Our NNTN4497 replacement battery comes in at a staggering 2800 milliamps.
We have tested this battery by just letting sit on a live radio and the battery has lasted anywhere between 24-52 hours before the radio started beeping which is indicating low battery.