Tradition Beam family of Flashlights are designed to give optimal balance of a bright, far reaching beam with broad peripheral light. They are also built to provide long run times. Streamlight Tradition Series are very reliable when you need to provide lighting for long periods of time. Streamlight Tradition Series Flashlights are very popular because they are  affordable and offer great performance with the power that is needed for your every day tasks.  Below you can see the different models available in the Tradition Series.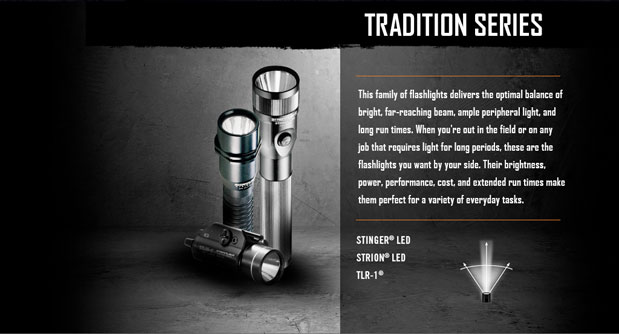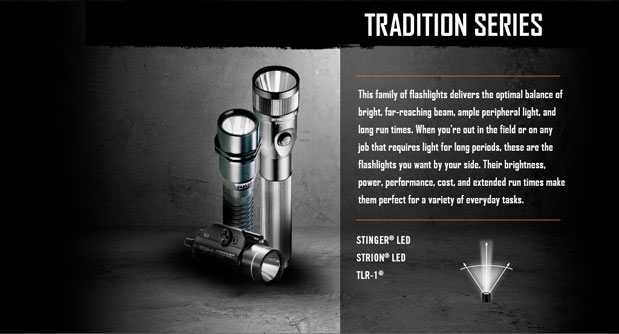 There are 3 lines that fit into the Tradition Series of Flashlights:
The Stinger LED
The Strion LED
The TLR-1
The Stinger LED Flashlight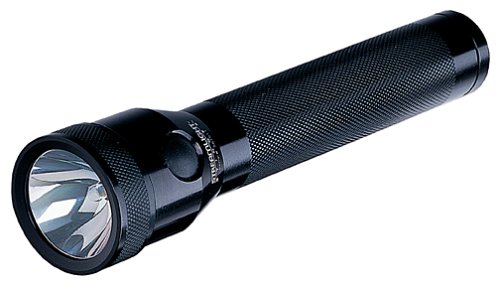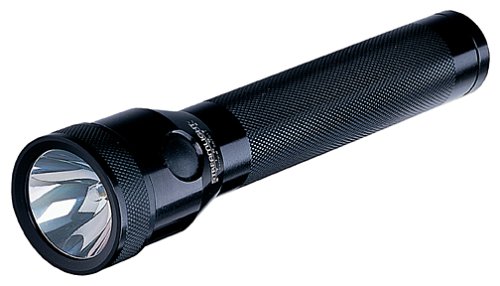 The Stinger LED Flashlight falls in the Streamlight Tradition Series Flashlight Category and is portable and powerful. I like this flashlight for everyday use. I have been using the stinger myself for many years because it is easy to keep in my pocket and powerful enough to light up any area that I may be in.  The Stinger line of Streamlight is considered the legend flashlights in the police community.  It is the flashlight that set the standard for duty lights.  It has an adjustable lens cover which allows you to control your beam to full range of coverage from narrow focused beam to wide angle shorter distance beam.
The Strion LED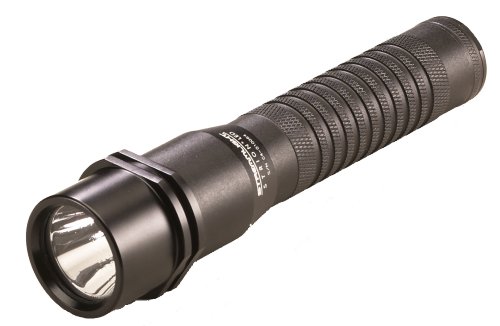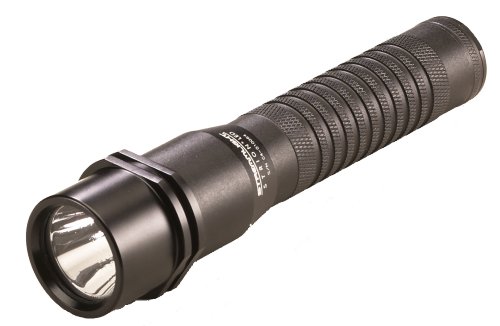 The Streamlight Strion LED Flashlight is a rechargeable and compact, and is also part of the Tradition Series. It is ultra compact and very powerful. It is extremely lite and because of Streamlights C4 technology it is super bright. It offers different lighting modes including a strobe function. It is one of the most cost effective flashlights in its power range you can find. The Strion is commonly used as a primary or secondary light. You can get traffic wands to snap onto the Strion. There are many accessories available for the Strion Flashlight that make this a favorite choice of many campers and first responders.
The TLR Tradition Series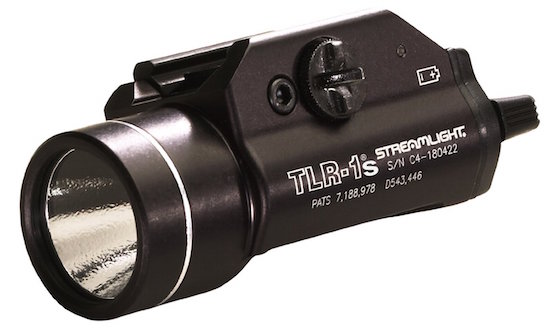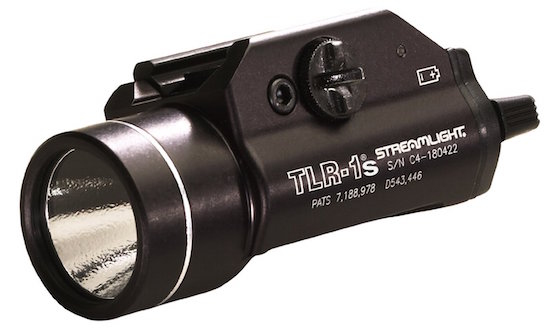 Rounding out the Tradition Series Flashlights by Streamlight is the The TLR-1.  The TLR-1 Series lights are Tactical Gun Mount flashlights. Each model offers a different spectrum of options so you can choose what is best to fit your needs.  For instance:  The TLR-1HPL comes with a larger head and reflector for more down range output designed for a long range application while TLR-1HL offers a much wider beam path allowing for room clearing and close quarters use.
Save
Save